Environmental Monitoring System (EMS)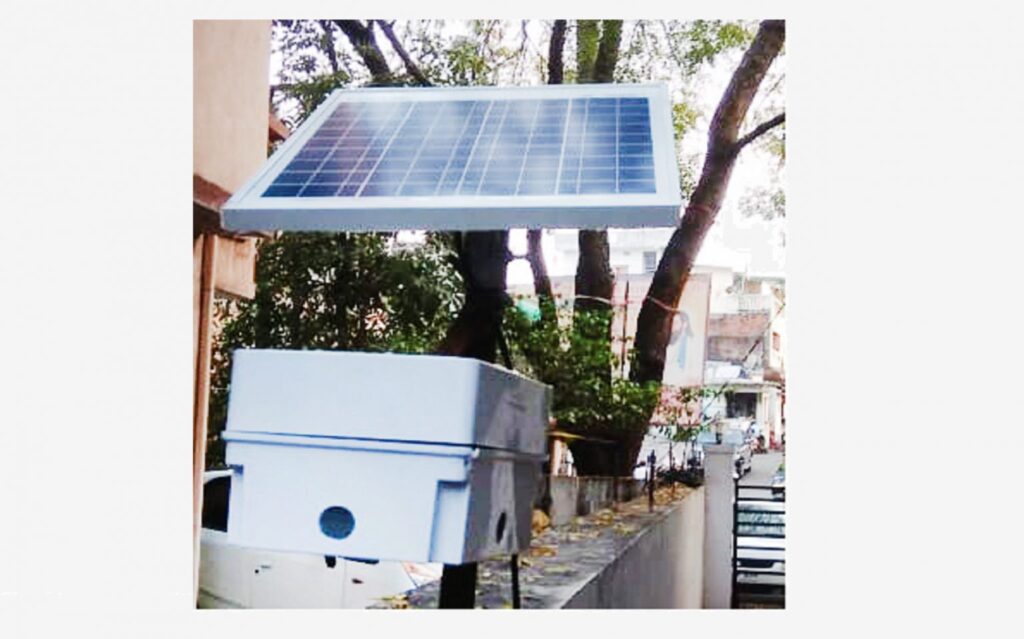 Description – Automatic Environment Monitoring System incorporates one of the latest IoT applications in real-time weather monitoring. It provides users to have real-time access to weather data from different locations in areas covered by the mobile network.
Weather information like temperature, humidity, and gases like Carbon Monoxide, Ozone, Carbon Dioxide, Sulphur Dioxide, and Air Quality PM 2.5 is gathered simultaneously from the Environment monitoring system. All the data is collected and sent to the Server by the GPRS network by using M2M Sim. In this system, we are using a stable and non-combustible (Lifepo4) battery. All the control is performed by Atmega 328 which has a modified Harvard architecture 8-bit RISC processor core. It provides extensive compatibility of Sensors with built-in GPRS mobile network connectivity. The sensor used in the system is MQ-135, MQ-131, SO2 Sensor, MQ-7, DHT-11, PM2.5 Sensor.